SEARCH
Enter a search term in the field above.
Nothing found. Please enter a valid search (e.g. connection help, no audio from headphones etc.).
Back to article
3343
Noise cancellation is not working
The combination of both active and passive noise reduction technologies in your headphones is desgined to block out most sounds but may not block out everything. You may still hear higher pitched sounds like sirens and even human voices, although the volume of these sounds should be dramatically reduced. If you feel you are not geting any noise reduction with your headphones, here are a few steps you can try.
Switch to Quiet mode or disable ActiveSense
New Modes and the ActiveSense feature was added in the Bose Music App, versions:
iOS: 5.0.2
Android 5.0.1
QC Earbuds firmware version 2.0.7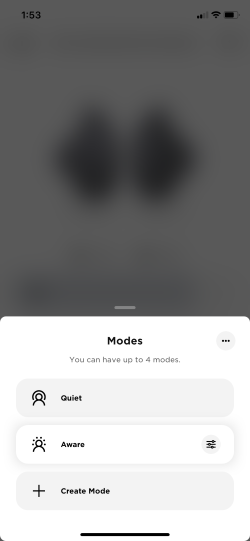 In Aware Mode, ActiveSense™ technology automatically adjusts the noise cancellation so you can enjoy your music comfortably. If the noise cancelling suddenly turns off due to loud noises around you, switch to "Quiet" mode or disable ActiveSense. See
Remove the earbuds from your ears and then reinsert them
Removing and reinserting the earbuds can reactivated the noise cancelling.
Make sure you are in "Quiet" mode.
Check your settings in the app to make sure you are in "Quiet" mode not "Aware" mode. In "Aware" mode, external mics on the headset feed outside sounds into the headset and therefore can make other noises or the noise floor seem louder.
See
Setting the adjustable Active Noise Cancellation mode
.
Be sure the earbuds are being worn properly
Proper fit is important for product comfort and performance. If the earbuds do not fit properly or the orientation is incorrect it could lead to poor audio or mic performance. See,
Wearing and adjusting your earbuds
for more details.
Make sure in-ear detection is enabled in the Bose Music app
You can access this option from the Settings menu. See
In-Ear detection
for more information.
Do you hear static or distorted audio while in noisy environments?
Try a different noise cancelling level.
You can adjust the noise cancellation levels using the slider in the Bose Music app.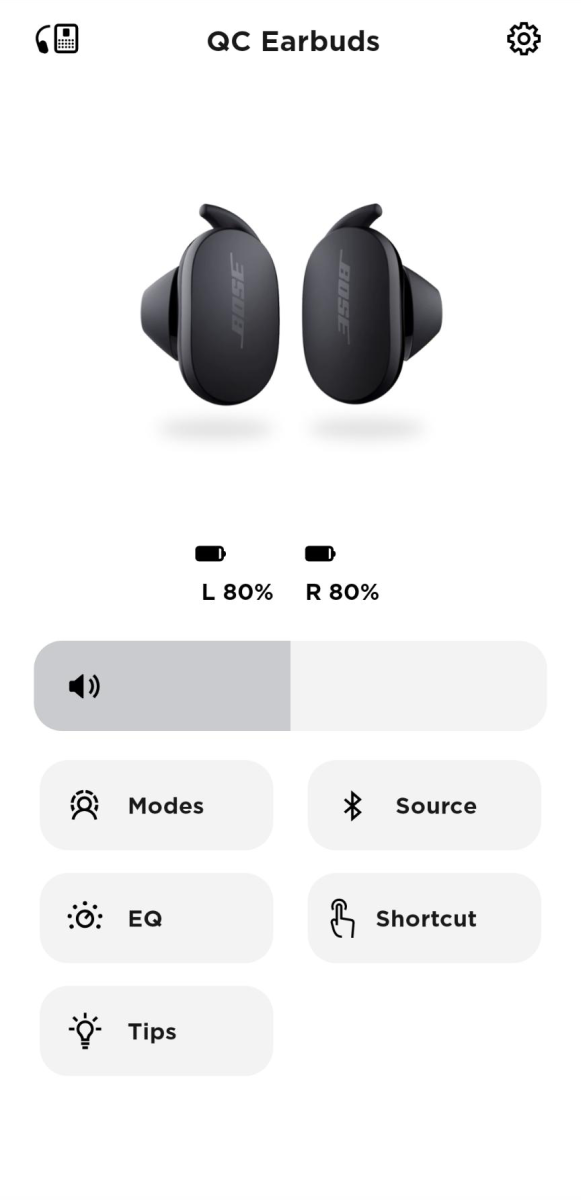 Try different levels and see if the noise cancellation is improved. For more information see,
Setting the adjustable Active Noise Cancellation mode
.
Check for and install any available product updates.
Reset your product.
Much like rebooting a smartphone, your product might need to be reset on occasion to correct minor issues. For more info, see
Resetting your product
.
Your product may need service.
If the steps provided do not resolve your issue, your product may need service. Follow the link below for more information on how to service your product. Depending on your product and region, you will be provided a contact number or the ability to setup service online.
Click here to start service
Was this article helpful?
Thank you for your feedback!